Amin Aquatics will provide the complete solution to all things fish, water and aquatics for your film or television production. We will supply you with custom built or pre-made aquariums, ponds and water features complete with livestock for purchase or rental. If you have a tank or pond ready, we will also provide the livestock separately.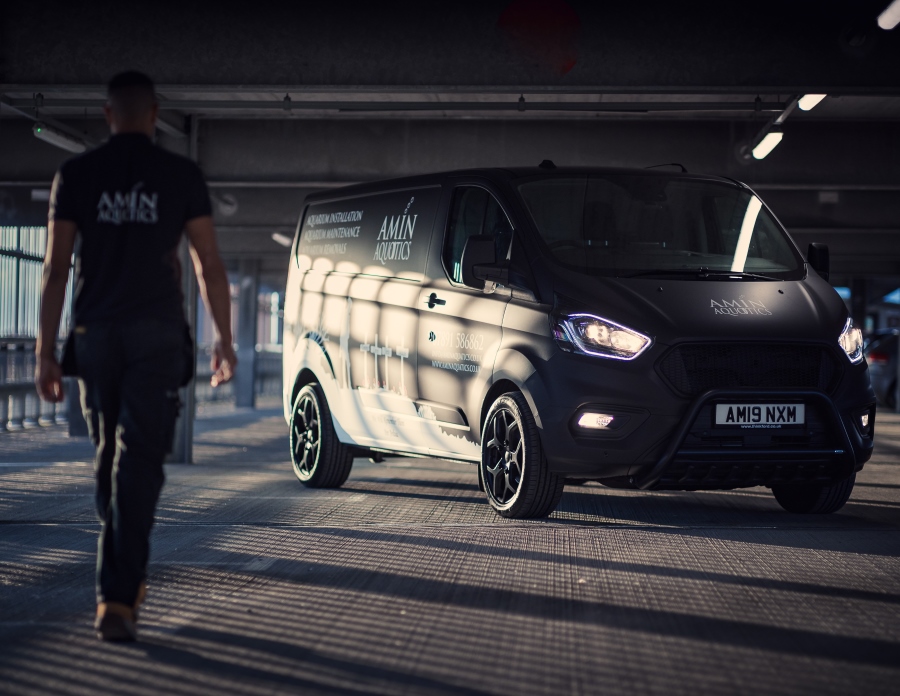 If you need a showpiece tank to stand centre stage in your film of luxury, a water feature to create ambience for a moving documentary, or a pond liner for special effects to create a giant puddle for those prehistoric rumbles we have got you covered.
We take real care in the treatment of our aquatic livestock and are proud members of OATA and hold Type 2 Transport Authority. All tanks, fish and any other aquatic livestock will be transported to you in our customised vans complete with oxygen supply and heating to ensure a safe journey for the livestock onboard. We operate from the South of England but will carry out our delivery and installation services both nationally and internationally.
---
What Can We Provide for Your Film or TV production?
Come to us with your aquatic conundrum and we will work with you to find the best solution to bring your production to life. We provide a wide range of features for the entertainment industry including'¦
Custom Aquariums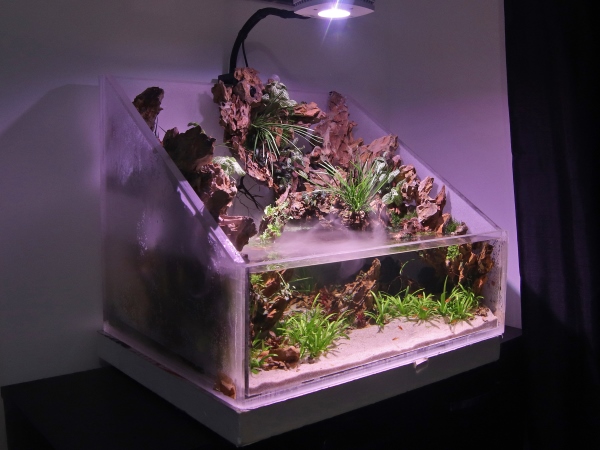 Our custom aquariums are built for purchase and the design will be bespoke to your needs. These custom aquariums could be used to house fish, for underwater filming or any other aquatic need you may have on set.
Aquarium Rental
We can rent aquariums of any shape or size. We hold a selection of standard aquariums ready for rental which can be rented for any amount of time from a single day up to several weeks. Custom aquariums, sizes and shapes can also be made to order.
Supply of Aquarium Fish and Plants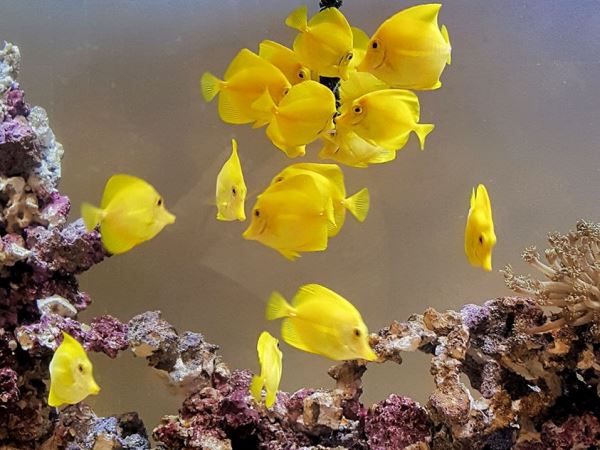 Do you need to rent some fish for a project? We can supply a range of aquarium fish from tetras to sharks as well as a broad range of aquatics plants. All our fish can be supplied in either the final aquarium for set or in temporary housing to be moved onto set at a later date. Please note that the fish will require the correct filtration for the duration of their time with you. If you require the aquarium on set to have no filtration for any reason, this can either be temporarily removed before filming or we can keep the fish in their temporary housing until it is time to film when we will transfer them to their on-set aquarium.
And More!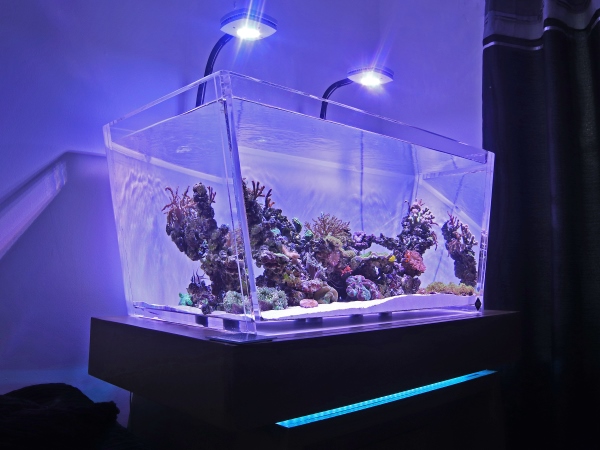 If there is any aquatic product which you need, then we be able to source this for you. From IBC storage containers to pond liners and pre-molded tubs, we will make sure that you have all of the water-based resources needed for your production.
Amin Aquatics have carried out aquatic work supply and installation for films, TV dramas, commercials, artists, and a range of others in the entertainment industry. So, whatever your requirements, get in touch today to see how we can help you.