Are you in need of a temporary aquarium? Our rental aquariums are perfect for a wide range of purposes for homes, offices, schools or even short-term rentals for TV and Film. Perhaps you are living in temporary accommodation, your school is hoping to have a tank during term time or any other need you may have for a temporary aquarium feature; this is where our aquarium rental programme comes in to play.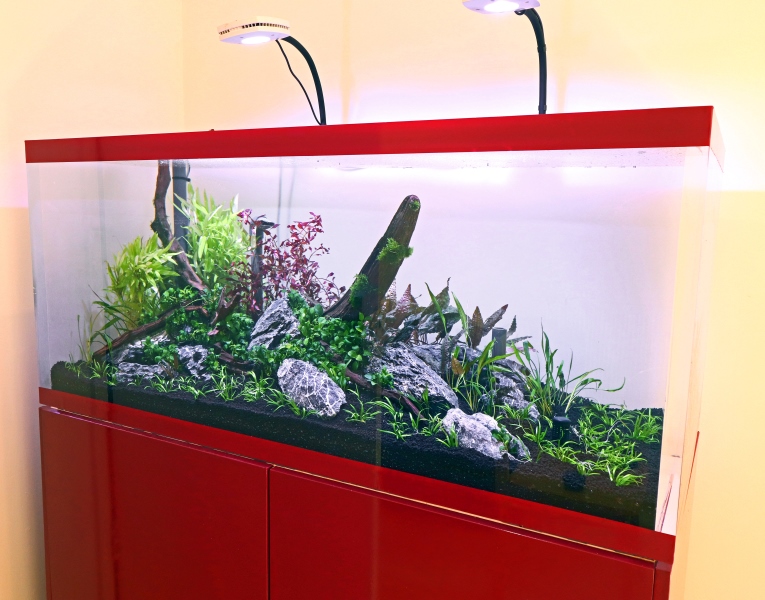 In addition to offering custom aquariums for sale, Amin Aquatics offers our aquarium leasing service for those who want to bring nature into their home or office without committing to long-term ownership.
Starting from just £10 per day*, our aquarium hire service offers you the flexibility which is not possible with a permanent aquarium feature. Many aquarium hire companies provide uninspiring and unimaginative tanks which look temporary! Our aquarium rental programme is all about flexibility and individuality, just because your aquarium is a rental it does not mean it should not fit your vision. Our rental aquariums offer you the flexibility you do not have when owning a tank with the added appeal of our one-of-a-kind bespoke aquarium design service.
With flexible contracts, starting from 12 months, we can provide you with a commitment free aquarium for your home or office. Owning an aquarium is a commitment and one which can incur additional, unforeseen costs. Our rental contracts reduce these added costs by including full aquarium maintenance as standard throughout the duration of your rental. A perfect tank and no hidden costs, what is there not to love?