COVID-19 Update: We Are Still Offering Aquarium Services, Speak With The Team Today
Welcome to
Amin Aquatics and Exotics Ltd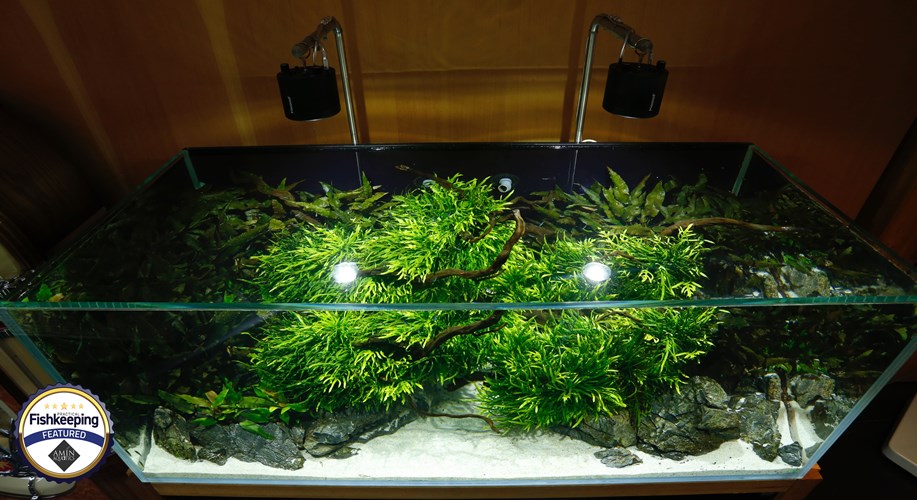 Welcome to
Amin Aquatics and Exotics Ltd
Amin Aquatics is a Berkshire and Surrey based aquatic business and is an industry leader in the design, installation and maintenance of custom built aquariums and ponds. Our team works closely with private and corporate customers to build bespoke aquariums and ponds to suit a wide range of needs from captivating marine setups to calming and serene planted tanks.
Ponds
A garden pond or water feature can really transform your outside space and we pride ourselves in being pond specialists. We offer a fully customised design and pond builder package to transform your ideas into reality. Already have a pond which needs some TLC? We offer a regular and deep-cleaning pond maintenance service to ensure you can really make the most of your outdoor space.
Read more
Get in touch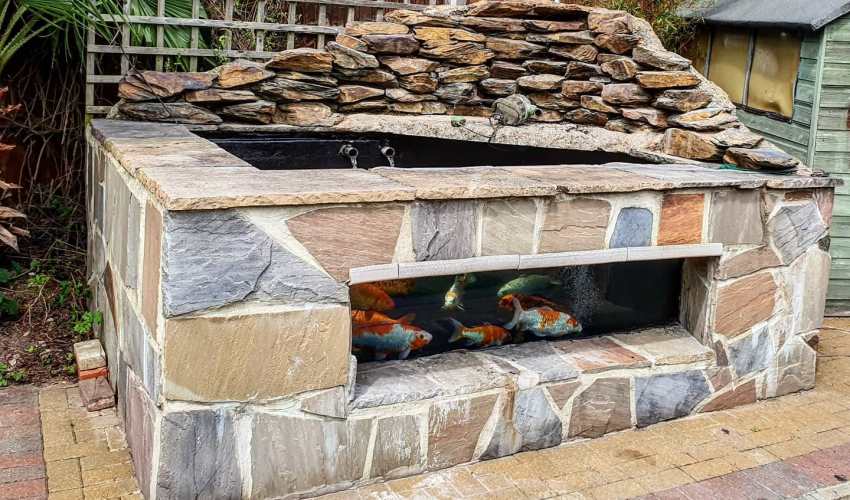 ---
Our Work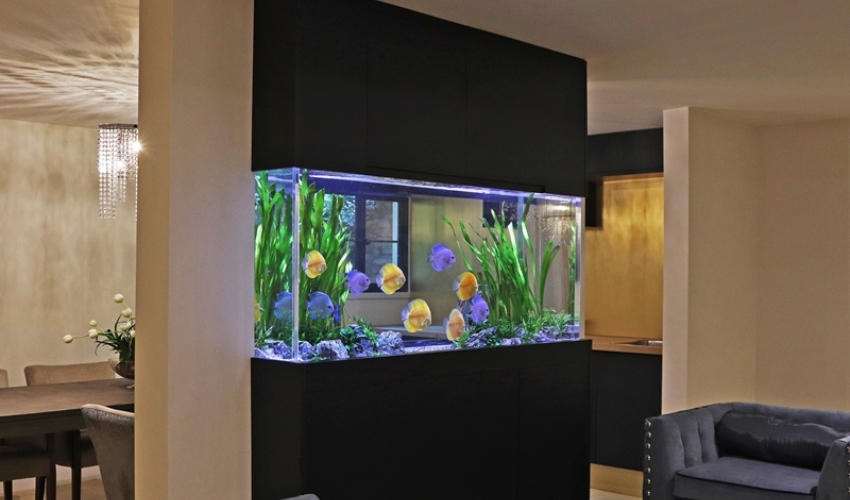 Our Work
Take a look at our wide range of custom aquariums which have been manufactured, installed and maintained by Amin Aquatics. We can't wait to add your fish tank to our portfolio but in the meantime enjoy looking through some of our previous projects!
---
What our clients say
Absolutely brilliant service drove half the country to help us move the fishtank after a calamity to move it literally 2 foot remove smelly carpet and put it back. Worked so hard full day job. Draining the tank removing the fish, live rock and corals. Then put it all back again. Everything all happy and accounted for and rescape. Cannot recommend highly enough x
Jill Edwards
Made a very neglected work tank look brand new 🙂 Thank you so much for doing such an amazing job.
Laura Lou
Wonderful service from these guys. They moved my marine tank when I moved house. They took away the stress of moving my fish. Friendly helpful service. I would recommend these guys and hope to use their services again on my new tank!!
Colin Catters
As a marine tank newbie, I really needed someone who could provide advice and training until I felt confident in what I was doing. After a two hour session with Matt from Amin Aquatics, I am MUCH happier. I now understand how my tank works! I recommend Amin Aquatics in the highest terms – an excellent service.
Doug Ridley
Used Amin Aquatics to move a 650 litre tank, sump, live rock, coral and fish 70 miles from south London to the Kent coast. Cannot recommend these guys highly enough they were amazing very quick and professional kept their calm even when hit with a cemented 25mm bulk head that no shop despite driving to several had in stock. Matt came up with a solution to the problem and all up and running again in no time. I know you guys don't like loads of rock but we love what we've got. Thanks guys.
Allthingsfishy Kent
Matt Amin, of Amin Aquatics, who is fantastic for anyone wanting a bespoke fish tank of any size has just got his new van. Very movingly he has placed his Air Force motto Per Adua along with 4 crosses with the names of his friends that were lost. Had to share but also to recommend him too.
Samantha Anderson