Looking to push your fishkeeping knowledge that step further? Amin Aquatics offers a scheduled training programme to help you to gain a better understanding of your aquarium and its inhabitants. We will cover all the fundamentals of aquarium care, maintenance and installation alongside broadening your aquatic knowledge on the fish, plants and other features within your aquarium.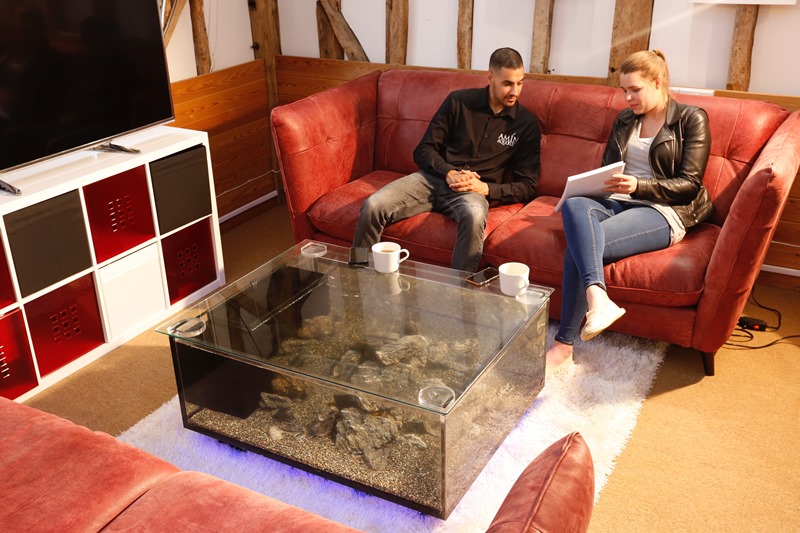 Your aquarium training course will start of with the basics of water chemistry, helping you to gain an understanding of the science behind what is going on in your aquarium. With this knowledge, you will be able to solve more problems in your fish tank if any issues arise.
Our training programme is completely tailored to your specific tank setup. The next step of our programme will be the system specific technical training where we will delve into the equipment which makes up your tank. You will be shown each piece of equipment in your tank where we will explain what it does and how to service it.
Aquarium maintenance is next on the agenda. We will share with you our recommended maintenance schedule for you your aquarium to support you to look after your tank for years to come.
Finally, we will cover the basics of fish health and biology. With the wellbeing of your fish at the forefront of our minds, we will teach you how to sport any possible issues and show you how to look after your fish and resolve any issues which may occur.
After the training visits have concluded, your aquatic skillset will be far richer. You will have a good understanding of how to keep your aquarium and fish both happy and healthy. We can then discuss if you would benefit from future help from Amin Aquatics through our scheduled or one-off fish tank maintenance service to keep your aquarium in top health.