Your staff are an invaluable asset to your business, so why not invest time in upskilling your staff in their fishkeeping knowledge. Amin Aquatics will come to your fish shop, garden centre, or any other relevant organisation to deliver a thorough training workshop on everything to do with aquariums, livestock and the aquatic industry. Our fishkeeping workshops make a unique addition to any business event, not only for those directly involved in the aquatics industry. From novices to keen enthusiasts, why not give your attendees the gift of a new hobby to get them inspired?
Our workshop topics can be tailored to your organisation and will provide your staff with valuable and enduring knowledge on the aquatic industry. Everything we do we are able to share with you.
Visual Setup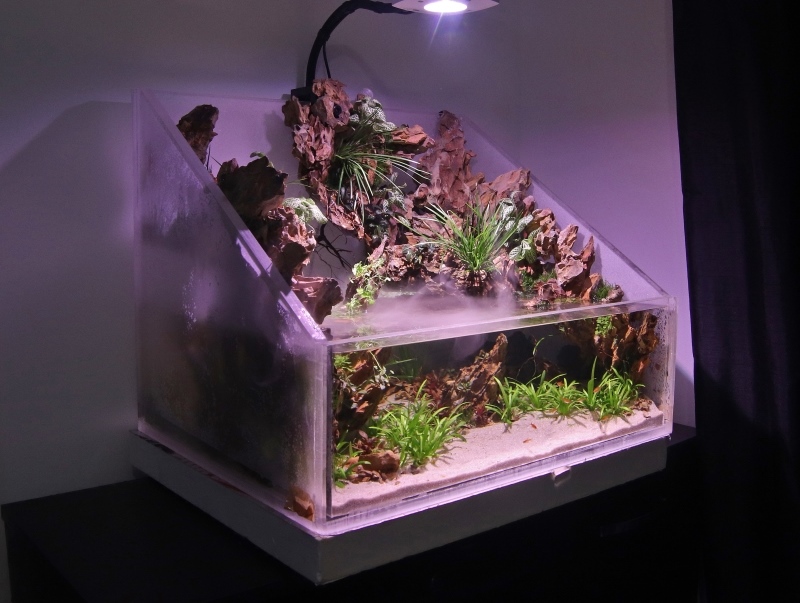 Visual Setup
Aquascaping
We have all heard of landscaping, but why not aquascaping? Our aquariums are host to a wide range of plants, organic and inorganic materials in a confined space. Whether you are thinking of an aquarium small or large, you will want to maximise the space inside an aquarium in the most visually pleasing way. It is a real art and we can share with your team the tips of the trade to best layout the components inside an aquarium
Rock Work
We have all tried to balance a pile of rocks at the beach, right? Now let's try that underwater having to make sure that rock formations are not disturbed by water flow and are safely positioned to protect the livestock and the aquarium itself. Just like aquascaping, rockwork has a real knack to it and a lot of thought goes into every rock formation. You need a formation to practical but attractive too so we can help your team know how to get just the right balance.
Technical Setup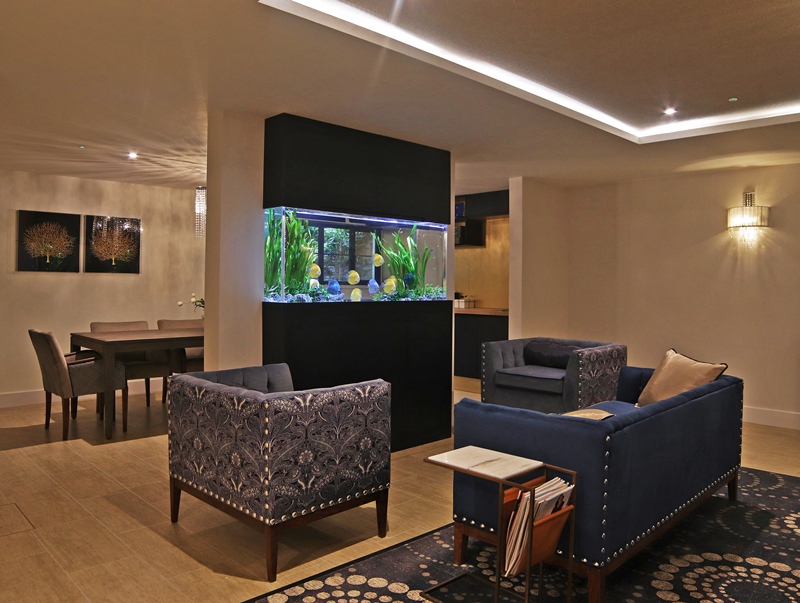 Technical Setup
Installation
Installation does not need to be a stressful experience and it is something which with experience will become second nature to those in the aquarium installation industry. However, there are a large number of components to remember and to know how to effectively install during a tank fit. We will provide your staff with a simple yet comprehensive explanation of how to install a fish tank quickly and correctly.
Equipment Tutorials
We are proud to be approved suppliers of a range of high-quality pieces of equipment. We will demonstrate the set-up, maintenance and basic repair of relevant aquatic equipment to your employees. This is essential knowledge, but we always like to go one step further and we will make sure to explain what each of these pieces of equipment is actually doing in the tank, how it does this and why. Your employees will not only gain invaluable information but will also then be able to pass on this learning to your customers proving your business to be a credible member of the aquatic industry.